14 Animated GIFs of Hippie Shenanigans from McDowell Mountain Music Festival
Attendees of last weekend's McDowell Mountain Music Festival at Margaret T. Hance Park found plenty of ways to feel the music during all three days of the event, including those folks of crunchier, groovier, and dread-headed bent.
Over the past decade, the springtime concert festival has been a popular destination for hippies, granola munchers, tie-dye fanatics, and the disciples of Jerry Garcia, probably because it typically boasts a healthy dose of jam bands, reggae acts, and prog rockers in addition to its diverse lineup of indie and Americana acts. And -- along with others in attendance -- they're in a mood to dance, with or without hula-hoops in hand. We grabbed more than a dozen clips of hippie activity that transpired at MMMF, which are presented in animated GIF form.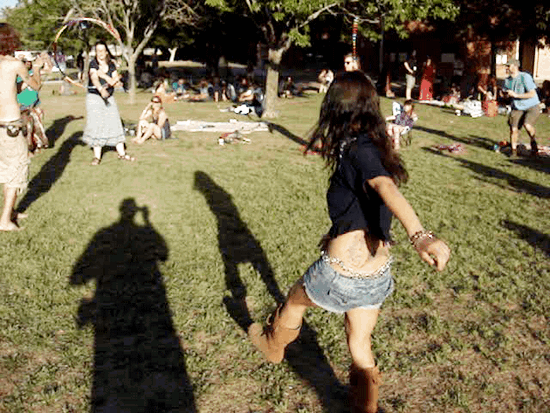 14. Spin Cycle
We're getting major dizzy just watching this.
<!­­-- YieldMo Tag­­-->