La La Land Music Festival: 10 Dance Moves in Animated GIF Form
The Cabbage Patch. The Running Man. The Dougie. There was no shortage of slick dance moves that the folks who attended the La La Land Music Festival at the Phoenix Convention Center on Friday pulled out of their collective repertoires as such EDM superstars as Bl3nd, Cosmic Gate, and Datsik performed.
Then there were the lesser-known dance floor maneuvers that we witnessed over the course of the evening, like The Preening Pegasus, The Puppy Pounder, or The Gym Rat. Never heard of 'em? Check out the 10 animated GIFs we've created that capture such steps in case you're eager to bust 'em at the next rave or club night.
See also:
- La La Land Music Festival, Phoenix Convention Center, 12/7/2012
- La La Land Music Festival 2012 in Photos (Slideshow)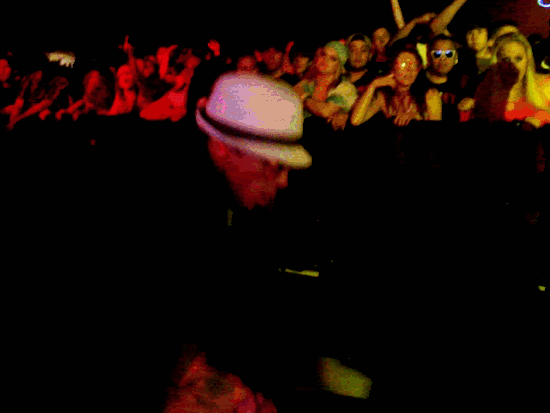 The Dapper Dancer
Swank threads and even swankier moves, including a mashup of the Running Man and a half-assed leaping kick.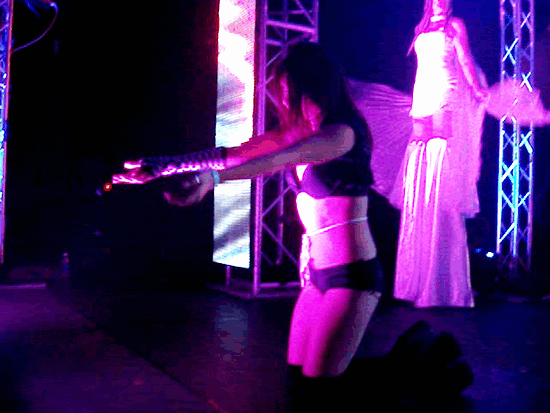 The Ready, Set Go-Go
Every go-go should have some interpretive dance moves in their arsenal.


<!­­-- YieldMo Tag­­-->