Sound Wave Music Festival: 20 Funky Dance Moves in Animated GIF Form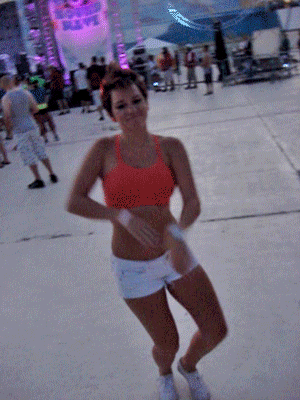 The Tempting Torso Twister:
This lovely lass puts every single belly-dancer in Arizona to shame with her seductive moves.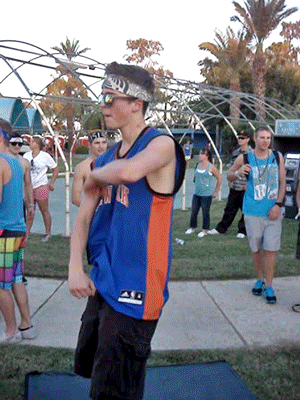 The Finger-Gun:
He's locked, loaded, and ready to fire off a frantic finger-gun salute. As for what he does at the end...um, no comment.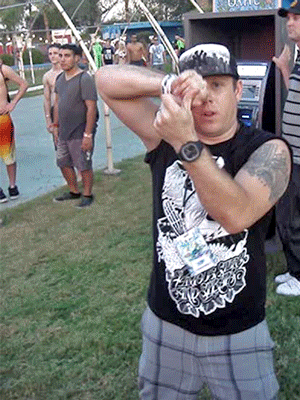 The Hand Jive:
Are you trying to tell us something in sign language, bub? Or just trying to show off your dexterity?
The Big Baller:
From the windows to the wall, this cat sure loves his balls.
< Previous>
<!­­-- YieldMo Tag­­-->