Sound Wave Music Festival: 20 Funky Dance Moves in Animated GIF Form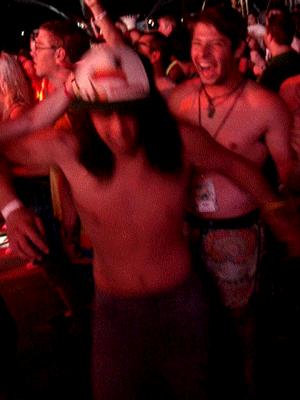 The Upstage:
Yo, Imma gonna let you finish, but first I gotta steal your thunder like a punk.
The Funky White Boy:
He's got some slick moves, ladies. And he's ready to show them off in a more one-on-one setting.
The Close Encounter:
The crowds at each of Sound Wave's three stages were plenty packed with bodies, but some got a little closer than others.
You Go-Go, Girl:
One of the many pieces of elegant eye candy that shook their tailfeathers while up onstage at Wakiki Beach.
< Previous>
<!­­-- YieldMo Tag­­-->