Phoenix Comicon 2013 in 26 Animated GIFs
Photo and GIFs by Benjamin Leatherman
Cue up some of Meco's Star Wars and Other Galactic Funk, stat!

Describing Phoenix Comicon 2013 as busy would be a major understatement. As is the case with each and every version of the annual geek free-for-all, it was a vast hive of activity spread across the entirety of the Phoenix Convention Center, as well as adjacent venues and hotels.

We attempted to capture as much of the action, energy, and movement of Comicon as possible -- including the hubbub of the Exhibitor Hall, the chaos of cosplayers, the frenzied Zombie Walk, and the after-hours verve at various parties -- in more than two-dozen animated GIFs. There's more than a few unforgettable moments from special guests, including the always entertaining John Barrowman.

See Also:
Phoenix Comicon 2013: Our Complete Coverage
The Costumes and Cosplayers of Phoenix Comicon 2013
The Geek Girls, Booth Babes, and Sexy Super-heroines of Phoenix Comicon 2013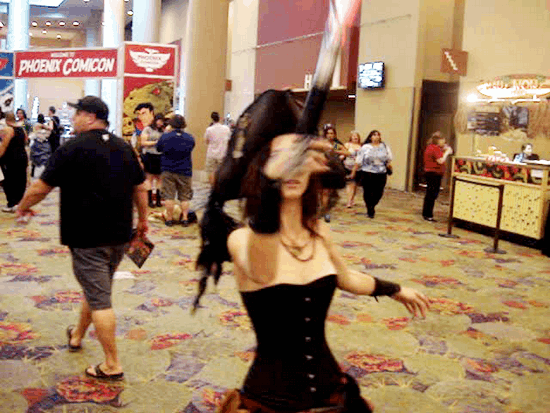 The Force is With Her
Nice lightsaber moves, lassie, but any faux Jedi knows you don't grab it by the blade (unless you wanna pull a Luke Skywalker in The Empire Strikes Back).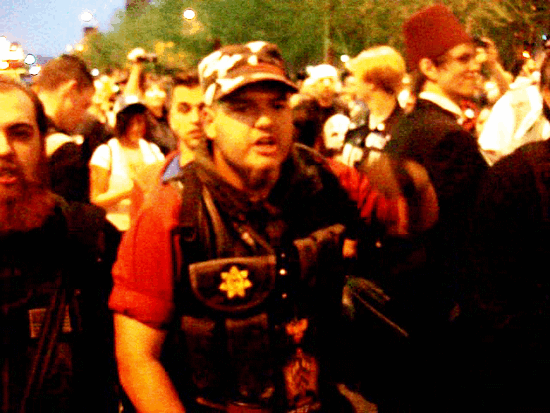 Zombie Bombing
This volunteer with the Department of Zombie Defense was freakin' pumped -- especially when chanting "D...O...Z...D!" -- prior to the Zombie Walk on Friday night, but not as much as the wiseacre video bomber behind him.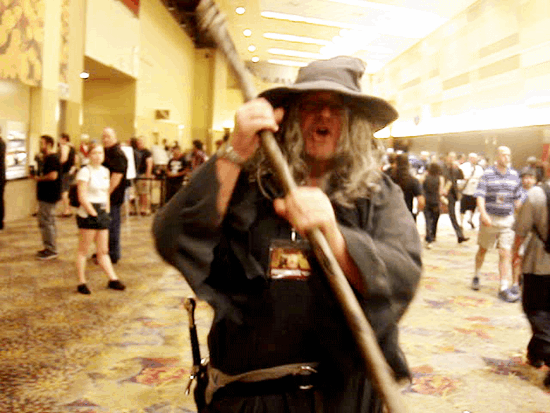 Gandalf's Big Moment
Follow along at home as this Lord of the Rings fan portrays the wizard's defining oft-quoted declaration from the trilogy and bellows, "YOU SHALL NOT PASS!"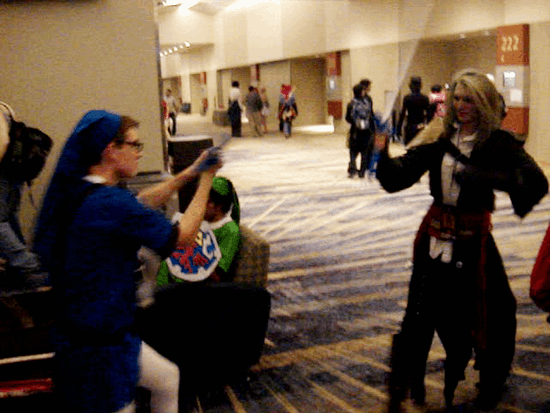 Ancient Geek Warfare
A nerd-fight staged in the hallways of the Phoenix Convention Center. It's just like the Renaissance Festival, only with hyperactive costume dorkzoids instead of smelly costumed hippies.
<!­­-- YieldMo Tag­­-->