Seven Animated GIFs of Rowdy WWE Fans at Royal Rumble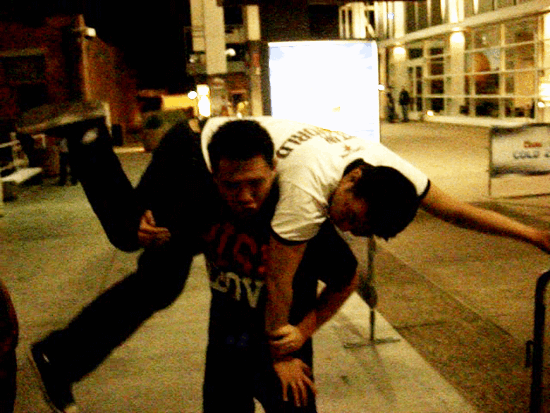 Strong Like Bulls
WWE Superstars are known for their utter strength and so are their fans, as this clip demonstrates. Wrestling geeks could probably spot the particular move being executed here, which -- for the uniformed -- is either a Fireman's Carry or the setup for an Attitude Adjustment. Remember folks, don't try this at home...unless you've had a few Steveweisers and wanna be champion of the living room.
See photos from the WWE Royal Rumble via our slideshow.
Follow Jackalope Ranch on Facebook and Twitter and Pinterest.
< Previous>
Location Info
201 E. Jefferson St., Phoenix, AZ
Category: Music
<!­­-- YieldMo Tag­­-->